Ivan has plans for his new band, Villian.  Will Five Finger Death Punch be taking applications?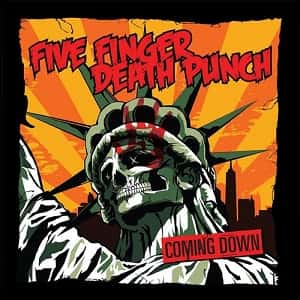 While proud of all that FFDP has done, they have hit a plateau and its time for something new. Ivan admitted having an addiction to alcohol at an early age and even came close to being fired from the band for it, performing black out drunk and not being able to remember the next day. Since his divorce and the passing of his mother, he has since quit entirely, however he continues to have meltdowns, one as recently as November of '16 and was forced to take a break while vocalist Phil Labonte filled in. FFDP has always been very supportive of Ivan including getting him get the help he needs. I recall at the FFDP concert here in Reno. Alcoholic beverages were forbidden in any area back stage or around the band out of respect to Ivan.  Currently in a battle with their record company over the incomplete state of their latest album and trying to make money before it all falls apart, they say they are saddened but not surprised.
At this point, Ivan will stay until the end of '17 but is very much looking forward to working with his new band Villian, and doing something new.  So far, there doesn't seem to be much information out as to who Ivan is going to invite into his new venture, but the first question on the application will be "Do you like the name VILLIAN?"
Check out the rest of the story according to Alt Press here.
Get Involved In Earth Day And Our Celebration On Sunday!