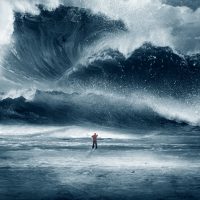 WOW….  Where do we start?
Lets start WAAAAAy back….  American Pie…. Imagine…. Signs…, OOOps, sorry, Im old! Bump it up….  Two Tribes by Frankie, Land of Confusion…. Oh hell… I'm old..ER than I thought-you probably too!  In THIS ERA…  If you haven't seen it, check out Avenged Sevenfold's 'The Stage'… I love cartoons and brilliant puppetry!
Now that you had your REFRESHER course as to how and why Rome Burned, remember this~ IT'S NOT WHAT YOU DO, IT'S HOW YOU DO IT…… SHINEDOWN and another of their 'make sense, don't be a jerk', self responsibility songs-  listen to the lyrics as they are from the heart and real as it gets~  gotta love that!
Metallica's new album 'Hardwired To Self Destruct' speaks of  inevitable human nature and the wrath thereof,in a very classy, sell-able sort of way…..  nice! Very clean rock!
Did I mention my FAVORITE band currently is Shinedown and Avenged Sevenfold is in my top 10!!
For more of my snotty opinions on songs, go to our Facebook page(station is not responsible for my opinionated posts)