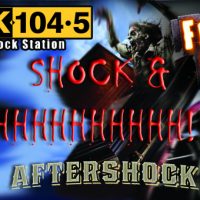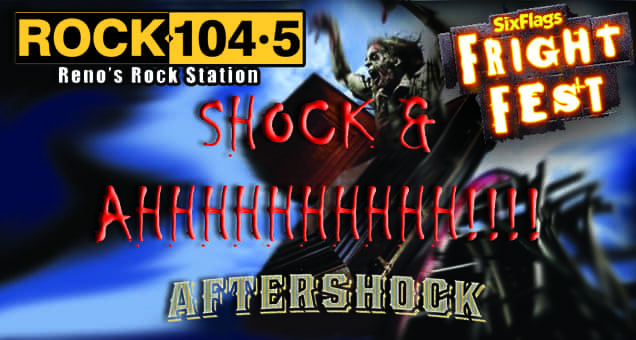 We have an awesome contest going on. Listen Monday through Friday, at 10am, 2pm and 5pm for the "Shock and Ahhhh!!" sounder and be caller 10 at 775-332-6348 and win a pair of tix to Six Flags Discovery Kingdom in Vallejo California. 
This will put you in the grand prize drawing for a pair of Gold Combo Passes (Season Passes to Six Flags park which includes free parking with every pass, good at all Six Flags Theme Parks. You'll also get VIP entry into the park and an extra "Bring-A-Friend Free" ticket.) You'll also receive a pair of wrist bands to Six Flags Discovery Kingdom's "Fright Fest" (Fright Fest, presented by SNICKERS®, is back for select days September 23-October 31 at Six Flags Discovery Kingdom. It's a spooky time of year as zombies and ghouls take over the park. Enjoy thrills and activities for the whole family throughout the day and come back for a truly frightening evening of fun after the sun goes down. Fright Fest offers a wide variety of places to get your scare on including several haunted houses and scare zones located throughout the park. The stuff of nightmares lurk around every corner as the dark of night washes over the park. The ghouls are set free for their daily hunting rituals. BEWARE! There is no place to hide!) You'll also win a pair of Wonder Woman Goodie Bags!
Finally, you're down for a pair of VIP tix to the Aftershock Festival, Oct 21st and 22nd at Discovery Park in Sacramento (featuring Ozzy Osbourne and Nine Inch Nails) with Hotel accommodations for Fri Oct 20th, Sat Oct 21st and Sun Oct 22nd in Sacramento.
Told you it was awesome! Listen to win!