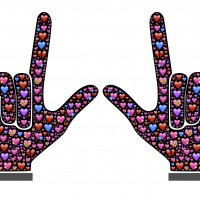 We live in the Mecca of stay-cations ~ You know, short, sweet getaways FOR TWO not too far away from home. With Valentine's day right around the corner, I took a small poll on which Hotel/Spa was the most Romantic.
#1~My Roommate Becky and her co-workers at the Flight Standards district office on Longley said that The Atlantis Bistro Napa IS, hands down THE nicest and best restaurant of any casino in town, and the hotel has the best views of Reno on all sides of the resort, by far!
#2~ My sister Tara and her two Uber passengers, on the way to see the showing of '50 Darker Shades of Grey' said The Grand Sierra Resort is the best because of the MANY restaurants to choose from, and the somewhat new LEX Night Club…and once again, a great view of the city.
#3~Jen, Marissa, Jess and Ella from "the club" said that the Peppermill had the best sushi in town at Oceano restaurant, along with the best spa EVER! SPA, spa, spa- Its ALLL ABOUT THE SPA!!!!
#4~ "House Mom" Sandy said that we were all nuts, and that Harrah's Tahoe ruled over all others simply because of, well… TAHOE…. need we say more? But, if you cant get up to Tahoe, then the Silver Legacy is best in downtown Reno.
#5~And, for those who DON'T have a Valentine, partners, or anyone you remotely feel a fancy for, like my co-squirrel Tech queen Jessi or me here at the station, and just would like somewhere fun and cool to stay, try The Silver Queen in Virginia city! It's a haunted night where, if you have no one to spend the night with, there is still a 50/50 chance a ghost may hop in bed with you…or at  least scare the hell out of you while they wander (float?) around the room!  OR, If you DO have someone to warm your heart and toes in an ethereally frigid room, just always be… audience aware!!
www.atlantiscasino.com/‎(855) 988-1387
www.grandsierraresort.com/‎(877) 957-0733
harrahslaketahoe.caesars.com/‎(888) 769-4542
www.silverlegacyreno.com/Bookings/Specials‎
www.silverqueenhotel.net/