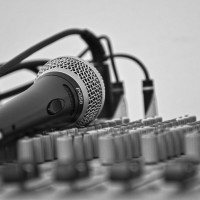 So the Local Revelation has been live now for almost two years, and there are STILL bands out there that either haven't submitted, or they have and they are playing by the rules. In both of those situations, amazing talent is not getting airplay, and that's a shame! So I wanted to take a sec to let you know what will get your band heard on our station every weeknight in the 10pm hour PST.
As the name suggests, you HAVE to be a LOCAL band! No ifs, ands, or buts about it. I created this show to feature some of the amazing local talent we have in our listening area. If you aren't an unsigned rock band from the Northern California or Northern Nevada area, please don't waste either of our time. You'd be surprised how many submissions I get from outstanding bands….that reside in New York, Atlanta, Florida, and even Norway (yes, THE Norway). Maybe one day I can open the show to a larger geographic area, but as long as it is called the Local Revelation, then it stays local…period.
 Be a ROCK band. Yes, we have some mind-blowing talent in all other genres of music. While I personally love to go listen to everything from funk, to r&b, to country, to broadway…this is a ROCK station, and the format of your band needs to follow those guidelines. To all the raggae, folk, and other styles that have been submitted, I will continue to jam out to you in my ipod…but not on this station. There are other stations that cater to your genres, and this station will only recognize rock.
It HAS to be professionally recorded! You want airplay on an FM radio station for an entire week during prime radio hours? Don't send me a cassette tape (yes, it's been done), and don't send me a recording that sounds like you did it yourself on a computer in your garage. While you may be proud of it, I'm the one who is going to have to pick it apart and tell you why I can't play it…then you'll hate me and I might have to skip my morning cup of coffee the next day. This is a PROFESSIONAL radio station! Go see a professional! We have a few professional recording studios in town that offer awesome rates to local bands, and they will even take the time to radio edit it for you. Two fine examples: Tom Gordon

at

Imirage Sound Lab

and

Scott Curtis

at

Stonehaven Studio

. Look them up on Facebook or just hit the links I just posted two seconds ago.

Speaking of radio edited…YOUR SONG CANNOT CONTAIN CUSS WORDS! I once had a musician who emailed me and started asking me "What about this word? How about this word? Well, can I at least use this word?"…yes, it happened. STOP IT! You are a local, unsigned band that nobody has hear of outside of your following, and you want radio play to build your following while relying on cuss words that even the professional national acts don't use on their radio submissions? Here's an idea…write a song that doesn't rely on cuss words to tell the story. Give me substance, and give me professionalism. A 7 year old can cuss. Mine has. If you give me a song that is not edited for public radio, I will not only NOT play that song, chances are you will never be considered for future submissions either. Play by the rules if you want to get played.
Submit a full press kit! Don't just email me the song, send me a band bio, show schedule, maybe a pic…the pros send me EPK's all the time, so you want to be treated like a pro, then do the same. I'm not telling you that you have to purchase EPK's (Electronic Press Kits)…but I am saying that the more professional it looks, the better your chances of getting played. Plus, in the rare case that someone has to cover my show because I'm either out sick or covering someone else's shift (cough, Kronik), then whoever is covering for me has all the info they need to talk about your band after your song plays in the 10pm hour. Give me styuff to talk about, because I'm not going to go digging for information to share on air.

Send the song to me by email ONLY!

While I can truly appreciate walking into the radio station and finding a stack of CD's in my box, or a ton of emails with web site links…truth is, I don't have time to fish through all of it, NOR SHOULD I HAVE TO! This is your opportunity to act like and be treated like a professional…so do it. Send me ONE song, in wav or mp3 format only, along with everything listed in the previous steps above to shane@lotusradio.com, and you'll go into the rotation. Each band gets 5 full days of airplay in the 10pm PST hour. If you're a new band that follows all the above listed rules, and you've never been played in rotation before, then I'll get you on sooner than later. If you've been played recently and you send me more songs to play because your Aunt Glenda's cousin's nephew's brother from the family farm in Texas absolutely loved hearing her favorite nephew/niece on an actual radio station…you'll have to wait your turn again. I play fair for everyone involved. 
Lastly, PROMOTE YOUR BAND! I shouldn't have to say it, but bands are freakin LAZY these days. You hand me a burnt cd with a post-it note showing your band's name and the song to play, and then walk away and call me a year later asking why I'm such a @$$hole for not playing your band…umm, you're a dumbass. If I play your band, then you need to promote the fact that your band is playing on Rock 104.5. Tag the station's facebook in your post, do giveaways like tickets to your next show or signed merch, make it fun and PROFESSIONAL! There's that word again (gasp)! Tell your friends and fans that live outside of our listening area that they can tune in live via internet by going to KDOT.com and clicking the "Listen Live" link.
Look, I'm in a local band too, and I have been for the past 23 years. For the past 12 years it's been Darque Carnival and Seasons of Insanity. I take pride in that. I'm not asking you to do anything that I wouldn't and haven't done myself time and again. You want to be more successful that your neighbors who hear your practice in the garage, or the fan base you've finally started building by playing local shows? Then be professional, period. Help me help you, as cliche as that sounds. I WANT YOU TO BE SUCCESSFUL! Everyone's favorite band in the world was once a local band! How serious are you about what you love to do? For me, writing songs and performing live is my way of saving $40 an hour on a shrink. You know exactly what I'm talking about.
That's all I got, for now…let's see what you got!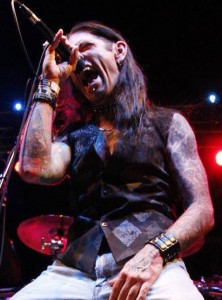 Shane Whitecloud On Air Mon-Fri 7pm-Midnight, Sat-Sun 6pm-10pm on Rock 104.5