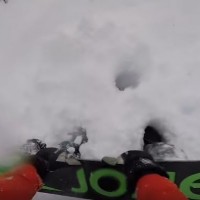 After a botched jump a few days ago a snowboarder was buried head first for almost 10 minutes in deep powder in Squaw Valley! Please always be aware of your surroundings and ride with a friend. If he had been riding alone this might have been a very different story!
Check out this amazing video!
Thanks to Caters News for the killer video work~Check out their website for other entertaining videos.