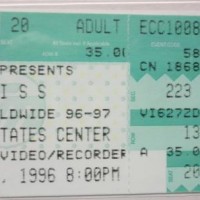 KISS is coming to Reno at the GSR Grand Theater April 21st. It has been years since KISS has played here and their shows are always legendary, so if you've never seen them before, this will absolutely be a 'bucket list' event! If you'd like to see them however, according to one web site, ticket prices START at $198. I decided to check with the Grand Sierra Resort's ticketing partner, Ticketmaster, to compare…and it's not any less scary: Tickets there start at $181 and go up to $1250…A PIECE. I'm going to let this number sink in for a bit before I go further…now, let's pour some salt into that wound, shall we?
In 1980, for their Unmasked Tour, tickets were roughly $6-$8 apiece.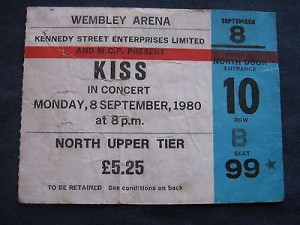 In 1996, for their "Alive/Worldwide" Tour, you were looking at a cool $35.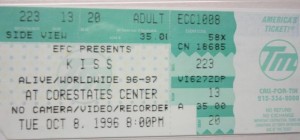 WHY?? Why do you need to consider taking out a second mortgage on your family home to see your favorite bands live anymore? With the soar of ticket prices for ALL genres of music, it's a wonder that tribute and cover bands aren't more successful. I mean, let's face it, will I pay a cool grand to take my family to see Journey live, or would I be more inclined to spend $30 and go see local favorites Audioboxx cover a few of their tunes, as well as a few other artists' songs that we all enjoy?
According to CBS News in 2013:
"Whether it's Justin Bieber or the Rolling Stones that fans want to see in concert, they'll likely be paying dearly.

"At first, we only spent $350. Then, the next time, we spent $450," 16-year-old Bieber fan Cara Corbett and her best friend Tyra Bright told CBC News.

"This year, it was like $650 and I was like 'I'm done … I'm not spending any more.'"

Back in the 1970s, a ticket to a Rolling Stones concert in Toronto cost around $8. Tickets for the band's upcoming Toronto stops on its 50th annversary tour start at $166.50, with the priciest spots listed for upwards of $600 a seat.

One explanation is that established acts like the Stones or Fleetwood Mac simply weren't as popular or considered iconic in decades past — and couldn't command as high a premium. There are acts that now rely on touring as their main source of revenue.

Another problem is that many groups — from sponsors to re-sellers and brokers — get access to tickets before the general public.

However, according to ticket sales giant Ticketmaster, a major factor is the massive and elaborate shows that make up today's typical concert experience."
I don't buy the Ticketmaster explanation. Ticket prices are high because people are willing to pay that much for a big show, and if they were not we would not get such elaborate shows in the first place. Neither do I buy the explanation that the Stones or Fleetwood Mac were not as popular back in the day. I'm old enough to remember the 1970s and trying to get tickets to these shows – yes, they were only like $8 apiece, and they would sell out very quickly.
Other professionals would say "In the 1970s, bands toured in order to generate buzz for their records, since that's where the money was, and so they would keep ticket prices down as a cross-subsidy to market their LP's. Now there's not much to be made in recordings, and so the situation has flipped – give away recordings at very low prices (compare what you pay for a CD now with what you paid for an LP in the 1970s, adjusted for inflation, to see what I mean), and make the concert the main event."
Then there's the bottom feeding scalpers.
Nobody likes a scalper. Obama's decision to outlaw the ticket bots that are used to scoop up major concert tickets was widely praised in 2016. U.K.-based organization FanFair Alliance believes that scalpers, or touts, are exploiting the secondary market and "diverting millions of pounds" away from the music industry. Some artists have tried to take back a piece of the pie by scalping their own tickets; Beyoncé reportedly did so in 2012, while Justin Bieber and Katy Perry were accused of the same in 2014.
Other artists have tried to squeeze scalpers out of the market. In 2015 and 2016, Adele teamed up with Songkick, who developed technology to identify and block 53,000 potential scalpers from buying tickets to her 25 tour. Good Morning America actually did a segment about this (I love the way the woman starts with "What's more depressing than an Adele song? The price of a ticket to see her live"):
For certain shows, there actually are ways to get around high ticket prices. The wildly popular Live Nation-sponsored Country MegaTicket offers fans the chance to pay a flat rate up front for guaranteed tickets to its series of summer country shows. Groupon tends to offer generous discounts on lawn seats at pavilion shows the week these shows go on sale. Plus, places such as Yahoo! Music stream live events online, while fans have been able to enjoy major festivals at home for years. Coachella's at-home viewing sessions even have a nickname, Couchella, and a robust Twitter hashtag. Or you could also wait for the concert to be released via DVD/Blu-Ray or network cable providers. Still, it's clear that not enough people are staying away from live music (or declining to buy VIP packages) to make a dent in prices.
All in all, how do you feel about the shockingly steep concert ticket prices? What are some of the concerts you've been to in the past, and compare how much would it be to see them now?
The alternative would be to save the cash and just take the family out for some fun elsewhere. Need a few ideas? Check out this blog written by Kronik!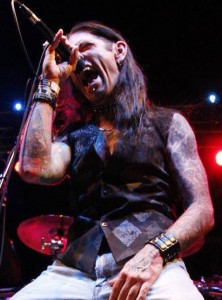 Shane Whitecloud is On Air every Mon-Fri 7pm-Midnight & Sat-Sun 6pm-10pm on Rock 104.5