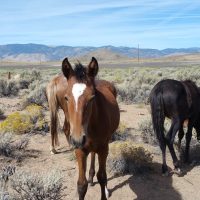 To MOVE or NOT to MOVE…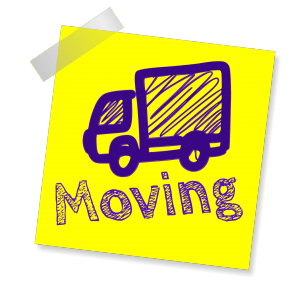 The five stages of choosing to pull up roots and replanting them in the Biggest Little City: Reno, Nevada!
Working in the industries that I do, this is a conversation that I have had no less than a million times on both the asking and receiving side. "Hi, what is your name? Where you from? What brings YOU HERE?!". While we KNOW what brings folks to radio events and strip clubs, the looming question is always "What brought you HERE, (since its STILL a very rural state by all standards), and WHY do you stay??". Its so dry and filled with sagebrush… and heaven forbid you have legal brothels and 24 hr booze! We are certainly not the state for the square.
In which I reply "INDEED!!!!"
I'm also a transplant. I was born on Treasure Island Naval base down in SF, which sounds a LOT more cool and fun than Reno, until you realize its actually a hospital/jail… Jails have all the wrong type of bars!
I was fortunate to grow up in the country area south of Reno, complete with fields, trees, streams, cows, a giant lake at the top of some of the most beautiful hills in the country and LOTS OF ROOM TO RUN!!~ AND for all those aforementioned reasons…. I chose to stay!
Here are some of the more interesting and amusing theories, reasons and stories I have heard over time about why others choose to live here and the stages of relocation:
Stage #1: DENIAL!! AAAAAAAHHHH!! Our states reputation of gaming, brothels, quick divorces, 24 hour drinking and legal POT, forest/brush fire seasons, crazy college town, right to work state, area 51, nuclear waste dumps, abandoned mine shafts and lest we forget, the Disneyland for adults known as Las Vegas- even here to the north we insist that what happens there, stays there…. just sayin'! The dust, the wind, the sometimes depressing state of those who have come here just to loose everything and end up wasting time at the penny slots, and the isolation of being several hours from any other big city. 'Am I in the land of the lost?'.
Upon arrival, depending on how you got here, via plane, train or auto (the mother ship has been said to be seen on occasion too!), I think that denial is slowly replaced by (if you're lucky)…
Stage #2: COMPLETE SURPRISE, especially if this is your first time visiting. Few places in the world can you go from the hills of thick Pinion and Jeffery Pines (Jefferies smell like vanilla), Cottonwood, Elm (beetles are a pain) and Asp trees to miles of open sage rabbit brush and sand in less than 20 minutes! We have ALL 4 seasons, all of which argue as to how long they get to stay in any given year and many get confused (snow on the 4th of July anyone?). This year Winter won the battle! This is what brought one of my friends here about 12 years ago, Jairus Petruzziello. As Jairus says, "I moved to Reno from New Jersey in 2005 because (at the time) it was the fastest growing city in the country. As a carpenter I was primarily framing houses and due to a larger population, room for new construction was quickly running out. Also as someone who has been an avid snowboarder since the late '80's, the area's various ski resorts were a huge draw as well. The first few years out here were hard as the housing market crash left me with little work, and not knowing anyone made me incredibly lonely; my only friend a Fantasy Girl's stripper! I persevered however, working at a ski resort during the winter, just to get by until the economy started recovering. Now, I'm very happy building custom cabinets and working part time at the ski resort (mostly for the season pass). I have some great friends, my own space, and a dog. What more can a guy ask for?"
Stage #3: ACCEPTANCE, driven by a WTF CURIOSITY!! How many quirky bars, towns and events are there here each year? We have several unique antique stores and lots of Rock Shops too! Virginia City with their haunted hotels to stay in along with mine-shaft museums are my fav!
Becca Johns says: 'Lucky Beaver has a great atmosphere and wonderful food and drinks. Pizza Baron has cheap drinks, good pizza and plenty of entertainment. And my favorite event is, and always will be, Earth Day… with the Outhouse Races in VC coming in a close second!
Simon Ruvalcaba adds: My favorite Reno event, being in the car business, is the Reno Auto Show because it helps kick off business for the year in the industry. My favorite bar or hang out would be any of the Bully's Sport's Bars in town. I knew Paul Sonner, so out of respect and memory for him, I still go to his creation as much as I can. As a sports fan, Bully's is still the best place to watch a game, have a meal and drinks!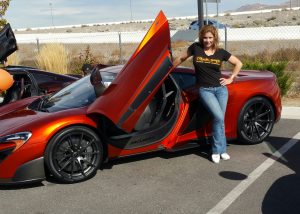 The funniest thing I hear over and over again from those who have moved here is the fact that 'ONCE YOU MOVE HERE, YOU ARE HERE!'. You can move away all you want but you always come back! The mountains, lakes, dive bars, wild horses, tiny towns and the new artistic vibe going on in the Midtown area, as well as the new industries coming to the area including Green Energy companies including Tesla to the four wheeler's in the sand dunes, snow fun in Tahoe/Summer in Tahoe, Shakespeare fest in Tahoe, something is always going on! The final stage of moving to Reno is…
Stage #4: PLANTED!
Check Out This Moving Story Of How Radio Inspired A Reno Child In Protective Custody