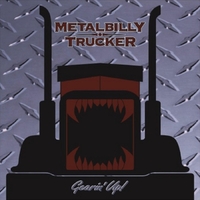 The Local Lick is all about featuring a rock band from our listening area, Northern California/Northern Nevada, that is either signed or unsigned…if they come from our beautiful area, they deserve the recognition. This week's Local Lick is a Reno Rockabilly band called Metalbilly Trucker.
Metlalbilly Trucker is an original Rock band from the Reno area. Consisting of lead vocals and guitarist Mike Ballinger, bassist and vocalist Terry Webb, and drummer, percussionist and vocalist Steve Shepherd. The band has gained a great following in a short time for the original music and captivating live shows. These 3 guys have more energy and youthful shenanigans than most of the younger 5 piece bands out there!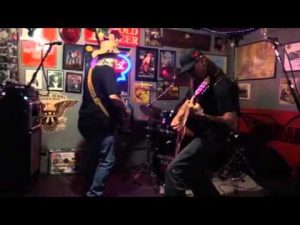 With a new CD out appropriately called "Gearin' Up!", this Reno-based rock band is a cool fusion of rockabilly roots with a hint of country swagger. They've played the annual Street Vibrations, small venues, and large concert halls, and they aim to entertain! This week, their song "The Box" will be playing twice per night in the 7pm and 9pm hour.
Check out another great single "Whiskey N Mountain Girl" below.
Remember, support local live music, because your favorite band in the entire world was once a local band too!
Links to follow Metalbilly Trucker and check out some more of their songs:
Love The Locals? Check Out Our Featured Lick For The Week Of March 27th!
HEY DUMMY- HAVE YOU LIKED US ON FACEBOOK YET?