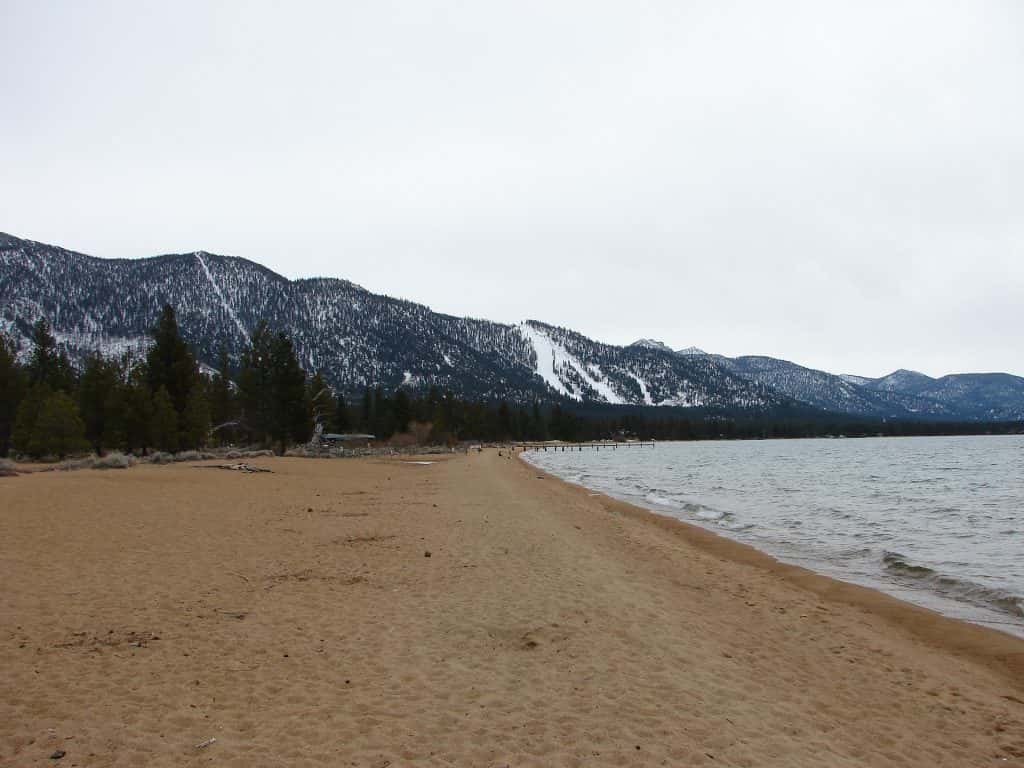 Summer is right around the corner and THIS year may be an interesting one considering the amount of snow still being around.  Imagine starting at the top of the hill on your inner-tube in the snow and riding it all the way to a splash down in the lake! That might be a little far fetched…or NOT. Here are the top beaches to park your bums on both the North and South shores!
The two biggest and most popular are Kings Beach on the North shore and is dog friendly and Sand Harbor that is swim/boat and entertainment friendly.
Walks on the beach with a four legged friend is a great way to spend the day, and the dog friendly beaches around Tahoe are Kiva on the South shore, Coon St. Beach on the North and Zephyr Cove on the north end of the East shore. The lesser known Moon Dunes up near the Safeway in King's Beach has its fair share of pooches too.  Leashes and cleanup of course are required!
Nudity is always fun in the sun, and the most popular nude beaches are in a cluster on the East shore, about 6 miles from Hwy 50 on Hwy 28.  Find a place to park (as you head up the hill, about 6 miles past Sand Harbor, you'll notice multiple cars parked on the lake-side of the street- there's your hint), head south down through the brush and rocks where there are several little beaches to pick from, including Secret Cove, Boaters (not as flesh friendly- this one of for you 'textiles'), Creek Beach and farthest south, Whale Beach…where, by the way, the rock formations jutting out of the water look like whales breaching!
Now the kicker~ Speaking of hidden beaches…about 15 minutes ago, I just read an article about another 4 Ft of snow hitting the Sierras, thus taking the already 3FT above the Tahoe rim lake level a bit higher.  This will no doubt make an already interesting situation of disappearing or currently NON existent beaches even more elusive for a place to plant your bum in the sand.  This may be the year to go buy one of those YUGE inflatable floating Islands or start the business on the lake that rents them!!  God I have great ideas!
[VIDEO] Watch Papa Roach Eat Actual Roaches…and other icky stuff!