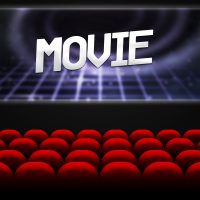 There have a been a few new movie trailers that dropped in the past 48 hours that have the internet in a frenzy, and with me being such an avid movie goer, this deserved a blog. What are your thoughts? Are you excited for them, or this just more recycled material? Do you see a pattern or trend with what's being released these days? Post your comments below!
Thor – Ragnarok: I'm personally excited for this movie, mostly because I'm tired of seeing Chris Hemsworth with long hair (it looks so fake on him), and because of all the awesome easter eggs! Watch for yourself below, and form your own opinions! Marvel has released dates of upcoming movies through 2020, including Black Panther, Captain Marvel, two more Avengers movies, and many more!

Star Wars VIII – The Last Jedi: I don't care how many of these they put out, or how many renditions of the story get retold, I'm ALWAYS excited when Star Wars hits the big screen! Every episode has bigger and better! Yes, the originals are something of legend, especially the story behind the making of them. Thanks to the success of American Graffiti, Lucas was entitled to a salary of $500,000 for directing what was now being called simply "Star Wars." Instead of accepting the nearly 300% pay raise, George approached the Fox executives with a proposition. George generously offered to keep his salary at $150,000 in exchange for two seemingly insignificant requests: #1) That he retain all merchandising rights, and #2) that he would retain the rights to any sequels. As crazy as it sounds now, at the time this was actually a fantastic deal for the studio. Fox had previously lost a fortune in the merchandising business with monumental failure of 1967's Doctor Dolittle, so they weren't exactly dying to get back into that world. Moreover, merchandise just wasn't a meaningful revenue stream in general back then. As for sequel rights, these were also not an important factor for Fox considering the fact that no executive thought the movie had a snowball's chance in hell of making money the first time around. So off George went to finalize his script with $150,000 and a what seemed like an incredibly naive contract in his pocket. Now, Lucas is worth a cool 6+BILLION dollars…smart man!

Transformers 5 – The Last Knight: Michael Bay is at it again with more explosions, beautiful cars being destroyed, and more Wahlberg. Crazy thing is, now Bay gets calls from the most expensive automobile companies begging to please use their next big up and coming half a million dollar car in his next movie…but with a catch. They all want their cars to be used as the good guys. Figures!

The Hitman's Bodyguard: Samuel L. Jackson and Ryan Reynolds…nuff said!

Guardians of the Galaxy Vol. 2: This long awaited sequel has been a long time coming. There are rumors that it would've been here faster, but with the success of Deadpool and it's ability to break all the rules, they went back into production to beef GotG2 up a little more. What are your thoughts?

Those are the top 5 viral movie trailers for this week…what are your thoughts?

Love Local Music? Check Out Our Featured Local/Regional Artist Here!