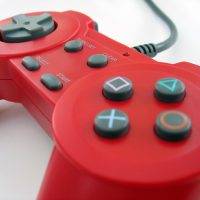 Video games have always been competitive…. but now, in an effort to try and attract a younger crowd into the casinos, Harrah's Lake Tahoe will be the first casino in Nevada to offer "Skill Based" gaming from Gamblit Gaming systems. The first game that will be offered on the Gamblit Model G console that will allow 2 to 4 players to compete against each other will be Gamblit Poker where you have to act quickly to "grab" your cards and build a hand. The second game called CannonBeard's Treasure is based on blackjack with the same objective of grabbing cards before you competitors to build the best hand without going over 21.
Is this the beginning of multiplayer competitive video game style gambling on the casino floor? I can tell you if they figure out a way of making Competitive First Person Shooter games like Call of Duty, Doom, or Destiny, I would develop a gambling habit. It would have to be set up where you can put in a set amount of money to play each round and depending on where you end up on the leader-board would dictate how much money you won out of the pot or if you walk away empty handed in the same way that Poker Tournament works.
My nerdy little heart can only hope….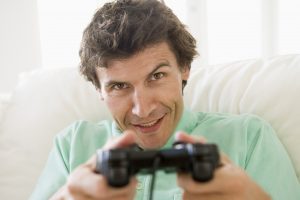 Have you seen the video for my favorite song ever… this week?
Like ROCK 104.5FM on Facebook to stay up to date on all things Rockin' in Reno.