So as many of you know that have common sense… the Truckee River is very full and flowing fast. Well today someone didn't take into account that it is also near freezing temperatures. 23-year-old Travis Mattoon was pulled over this morning by NHP and fled the scene on foot. Later in the afternoon an RPD officer recognized him from the BOLO and attempted to stop him… this is when Mr. Mattoon (who is on Parole for Robbery) decided to jump off the West McCarran bridge into the river in an attempt to escape a second time. He floated down near Dickerson Rd where he excited the river after being in the water for less than 10 minutes and was apprehended by RPD and taken by REMSA to a hospital to be treated for hypothermia. So let this dummy serve as a lesson to us all… the water is cold because it's melted snow and ice!
Be careful if you're trying to "Tube the Truckee" this spring/summer the water is cold and fast and we lose a few people every year on the river so be safe and use your head. Truckee River Safety Tips can be found here.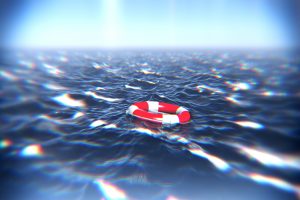 CHECK OUT: My Favorite Song Ever… this week.
Like our Facebook Page to stay up to day