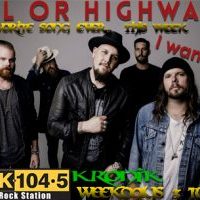 This weeks favorite song ever comes from side project of Brandon Saller, known as drummer and vocalist of Atreyu. The band is "Hell or Highwater" (formerly known as The Black Cloud Collective) and the song "I Want It All" rocks!
When Atreyu took a break in 2011, it gave Brandon time to step out from behind the drums and into the spotlight, so to say. His focus on this band shows in the results of this single off the upcoming album VISTA (out May 19th).
Enjoy this straightforward rock song with none of the "Screamo" sound.
Hell or Highwater is currently out on tour with Nothing More and As Lions, and performing this summer at Chicago Open Air. I don't see any N. California or Nevada dates coming up but will let you know if they are headed our way. Hopefully one of the west coast festivals like Aftershock will pick them up!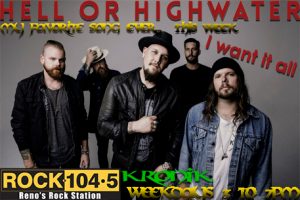 Truckee River is COLD… Be smart around the water this summer.
Like us on FACEBOOK to stay up to date on all things ROCK 104.5FM