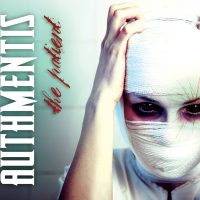 The Local Lick is all about featuring a rock band from our listening area, Northern California/Northern Nevada, that is either signed or unsigned…if they come from our beautiful area, they deserve the recognition. This week's Local Lick is no stranger to this station…the one and only, Authmentis!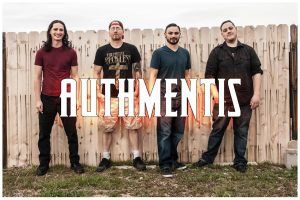 Authmentis is a four-piece Rock band from Reno, Nevada. Founded January 1st, 2005, their music covers a variety of genres including acoustic, rock, metal and alternative music. As a band that writes their own music, Authmentis creates songs that are structured both traditionally and progressively in nature, and are often characterized as haunting, aggressive, and melodic. 
Authmentis has released three albums to date: Original Mind (2007), House of Shadows (2011), and The Patient (2014) and more music to come. In 2015 Authmentis launched www.patreon.com/authmentis and has released several studio tracks and nearing 50 weekly podcast episodes that are available on iTunes. Exclusive episodes and other content to their patrons.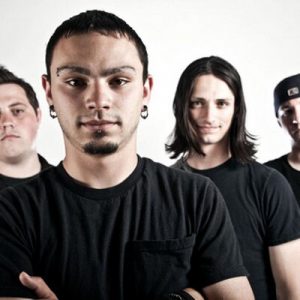 In a recent interview with John Tuckness from This is Reno, John wrote "The first time I saw Authmentis was by accident; I was covering Saving Abel and Red Line Chemistry at the Knitting Factory Concert House Reno on March 11, 2011. Authmentis (pre-Emerson on drums) was the local opener. I wasn't paying much attention to the first band, I never heard of them and I didn't care to shoot their set. After all I was there for the headliners.
As soon as Authmentis started their set, the band caught my attention right away. I couldn't believe what I was hearing, these guys were killing it. The crowd was really getting into the show, girls were screaming, I had to see who these guys were" (Tuckness, 2016).
Authmentis has a show coming up on May 27, 2017 with last week's Local Lick, Anchors for Airplanes, and next week's Local Lick, Alisha Sadler (See flyer below).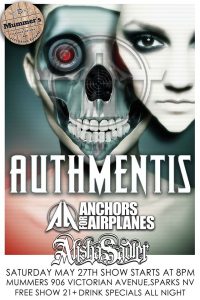 Links to follow Authmentis and check out some more of their songs: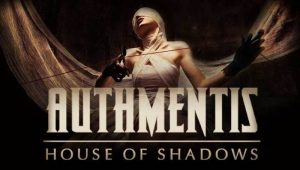 Remember, support local live music, because your favorite band in the entire world was once a local band too!
What does Kronik suggest to do on a rainy day in Reno?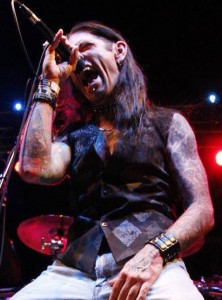 Shane Whitecloud is On Air every Mon-Fri 7pm-Midnight & Sat-Sun 6pm-10pm on Rock 104.5 
FOLLOW US ON FACEBOOK AND TWITTER!
References:
Tuckness, J. (2016, April 14). Interview: Get to Know Authmentis. In This is Reno. Retrieved May 8, 2017, from http://thisisreno.com/2016/04/interview-get-know-authmentis/