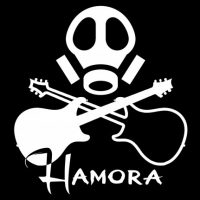 The Local Lick is all about featuring a rock band from our listening area, Northern California/Northern Nevada, that is either signed or unsigned…if they come from our beautiful area, they deserve the recognition. This week's Local Lick are extremely multi-talented singer/songwriter/all about bad asses…and they're called Hamora.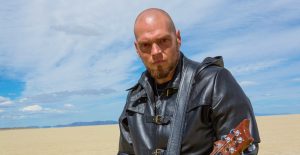 "Do not attempt to adjust your computer screens when watching Reno-based guitarist Edward Howland's "The Lone Wolf Aria," the first video off of his latest recording Legacy of the Haunted from his band Hamora. Nothing has been sped up, nothing has been altered. Those are Howland's hands destroying the fret board; flexing his lightning licks and blistering arpeggios in real-time" (Oliver X, RTT Magazine).
Singer/songwriter Edward Howland resides in Reno Nevada and has been involved with music from a
very early age working professionally as an engineer, studio performance musician/guitar player, and
producer for most of his life.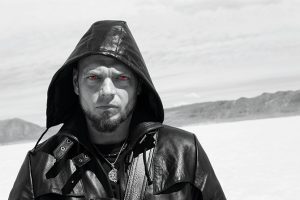 "When I was 5, I remember taking a cassette recorder down in the basement to record piano parts on
our piece of crap upright piano. I would listen back and make notes on what seemed like good ideas and what needed adjusting. Looking back on it now with greater perspective, I think musical production was more instinct than behavior. I can't really say why any of this is important to me, but something drives me to it, for better or worse."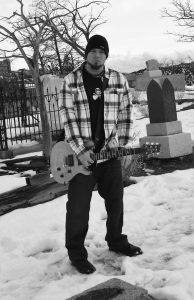 Drummer Mark Castillo (Crossfade, Bury Your Dead) offers up some of the most dynamic and inspired
rock drum performances you could ever hope to hear. It was such an important aspect of the album to
have drums that matched the intensity and diversity of the vocals, guitars and other instruments. It's
apparent right off the bat that Mark delivers on this concept and then some.
Producer Rick Merriam resides in the Boston area and has been performing live music and recording most of his life. Along with general direction and production, Rick had the massive undertaking to tackle the performance collaborative during the live drum sessions to help capture the raw energy needed to compliment and match the rest of the tracks.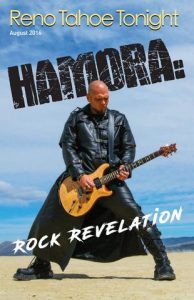 Read more about Hamora in Reno Tahoe Tonight, written by Oliver X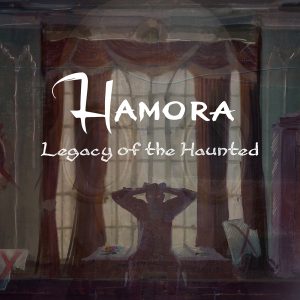 Links to follow Hamora and check out some more of their songs:
Interview of Edward Howland by Oliver X
Remember, support local live music, because your favorite band in the entire world was once a local band too!
Kronik interviews Corey Taylor of Slipknot and Stone Sour and we all hate him for it (READ MORE HERE)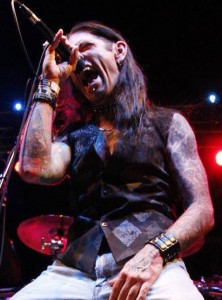 Shane Whitecloud is On Air every Mon-Fri 7pm-Midnight & Sat-Sun 6pm-10pm on Rock 104.5 
FOLLOW US ON FACEBOOK AND TWITTER!