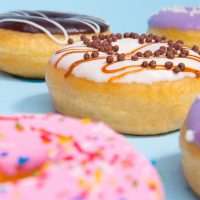 Established in 1938 by the Salvation Army as a fund raiser, National Donut Day was later used to honor the women "Salvation Army Lassies" who used to serve the soldiers of WWI donuts in France.  The  Salvation Army set up huts where soldiers could restock on stamps, cloths mending services and helping in the distribution of baked goods from merchants in the area. The volunteers  Margret Sheldon and Helen Purviance  came up with the idea to serve Donuts and coffe to the soldiers in which was an instant hit! The gals who helped serve were called 'donut girls'.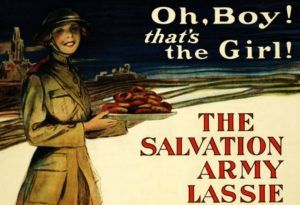 Participating Krispy Creme locations are giving away donuts all day, no purchase neccesary.
*Dunkin Donuts offer a free donut with the puchase of a beverage while supplies last.
*Entenmann's is having a company contest contest for a years worth of FREE DONUTS!!Entenmann's Donut contest
*Doughboy's Donuts are donating a portion of their sales to Salvation Army.