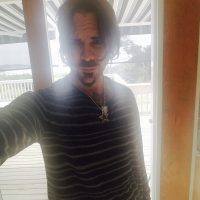 The Local Lick is all about featuring a rock band from our listening area, Northern California/Northern Nevada, that is either signed or unsigned…if they come from our beautiful area and they give you an eargasm, then they deserve the recognition. This week from Tahoe, we introduce you to Mark August!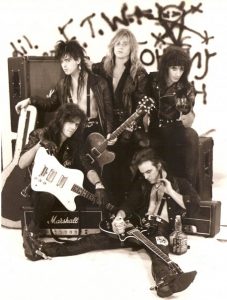 Mark started his music career in 1978 at 14 years old playing the Sunset strip scene in Hollywood Ca. Most notable band Johnny Crash WTG/CBS 1990 release Neighborhood Threat. Mark and Johnny Crash Toured with Motley Crue on the DR FEELGOOD tour in 1990 along with Tesla which included tour dates with Jason Bonham, Joe Satriani and Lita Ford. Played in various bands with Matt Sorum, Dizzy Reed who played on Johnny Crashes 2nd record and was in WW3 with JB FRANK & DANNY STAG from Kingdom Come.  
Mark took a 13 year break from music to create his own tattoo ink manufacturing and pro supply company "Skincandy" which manufacturers Blacklight tattoo ink and world renouned "Bloodline Ink" now located in Carson City on HWY 50. In 2009 Mark came back with a new band called SEX IN PUBLIC to record a 5 song CD called MINDF*CK which includes his rendition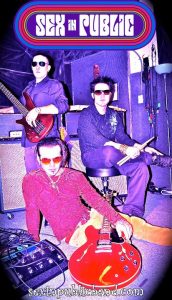 of WICHITA LINEMAN. 
Mark's influences include ELTON JOHN, NICK DRAKE, LEON RUSSEL, ELLIOT SMITH, GLEN CAMPBELL, BRIAN MAY, ELEVEN, SOUNDGARDEN, AND JIMMY WEBB.
Remember, support local live music, because your favorite band in the entire world was once a local band too!
Follow Kronik's favorite song EVER…this week! READ MORE HERE