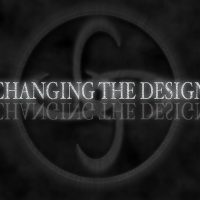 The Local Lick is all about featuring a rock band from our listening area, Northern California/Northern Nevada, that is either signed or unsigned…if they come from our beautiful area and they give you an eargasm, then they deserve the recognition. This week from Reno, we introduce you to Alan Griffith and his project, known as Changing the Design!
Changing The Design is the brand, solo studio project, and live band for the hard rock musical works of Alan D Griffith, Forte award winner for Multi-Instumentalist in 2016, and was in the Reno Gazette Journal's top songs of 2016.
Alan chose the name "Changing The Design" because he wanted the name to represent truth; the sudden and sometimes painful life alterations we all go through as people. We are never truly who we were yesterday, and not quite who we will be tomorrow. Always evolving, we ARE Changing The Design…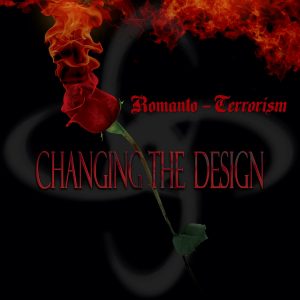 The new album "Romanto-Terrorism" is a unique piece adding to the Changing The Design legacy. The song writing is a combination of Alan's musical writing and arrangements, and lyrical collaborative work with his great friend, fellow songwriter and studio owner/chiropractor, Dr. Lawrence Davis.
Over 800 hours of production time on "Romanto-Terrorism" was spent tracking, mixing, and re-mixing at "Imirage Soundlab" in Sparks, Nevada with another incredible friend of Alan's, esteemed producer/engineer, Tom Gordon (The Beach Boys, Dr. Dre, Ozzy, Boyz II Men, Recording Arts Professor at University of Nevada Reno) at the helm. Good friend and amazing drummer, Brain Walden (Mnemonic, Days No Different) played drums in the final recordings, bringing his energy, heavy- hitting style, and tireless work ethic to the albums tracks.
"Romanto-Terrorism" was mastered by the renowned, Scott Hull (Garbage, Steely Dan, Bruce Springsteen, John Zorn) at Masterdisk NYC.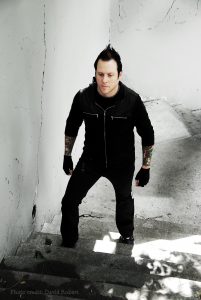 Alan is currently ready to fill the positions needed to complete the live show! He will be auditioning for the positions of: (Male or female)
*7-String Guitar
*Bass Guitar
*Temporary Lead Vocals
You can message Alan at:
Alan@changingthedesign.com or
www.facebook.com/changingthedesign
Other links:
YouTube
Web Site
Facebook
CD Baby
Link to new album on Google Store

Remember, support local live music, because your favorite band in the entire world was once a local band too!
Deidra reviews Corey Taylor's newest book, America 51 (READ MORE HERE)