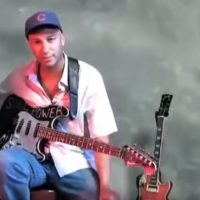 The debut album from Prophets of Rage is out today (Friday, September 15th) and innovative guitarist Tom Morello took time to speak with us about not only the album, but also about his unique relationship with Chris Cornell (Audioslave), current relationship with Rage Against The Machine co-founder Zach Dela Rocha, his best friend and worst enemy, problems at home (U.S.A.) and how to solve the continuing North Korean crisis.
Check out the seven minute interview below!
Rock With Us On Facebook!