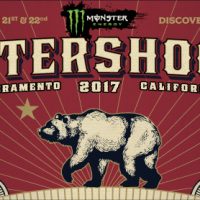 I can't tell you enough how much fun my family has at Aftershock Festival every year! Yes my son isn't even 3 and has been 3 times. I look forward to this festival every fall as I get a chance to see a bunch of epic music with my friends but I also get to hang out with some of the biggest bands on the planet! Here are all of my interviews for this year!
DAY 1
Tech N9NE
Nothing More
DAY 2
Chris Jericho of FOZZY
AreJay Hale from HALESTORM
New Years Day
Butcher Babies
Beartooth and Starset interviews were so close they broadcast as one stream but this is both bands!
Hollywood Undead was an interview that I wasn't expecting but didn't want to pass up when the opportunity arose… You can tell how unprepared I was.
The band that kicked off the "My Favorite Song Ever… This Week." segment DED Had some fun kicking it with them after the interview!
Finished up the night before Ozzy went on with Ben from "10 Minutes With" www.10min.com Who was out there working with me in the press tent!
CAN'T WAIT FOR NEXT YEAR!!!