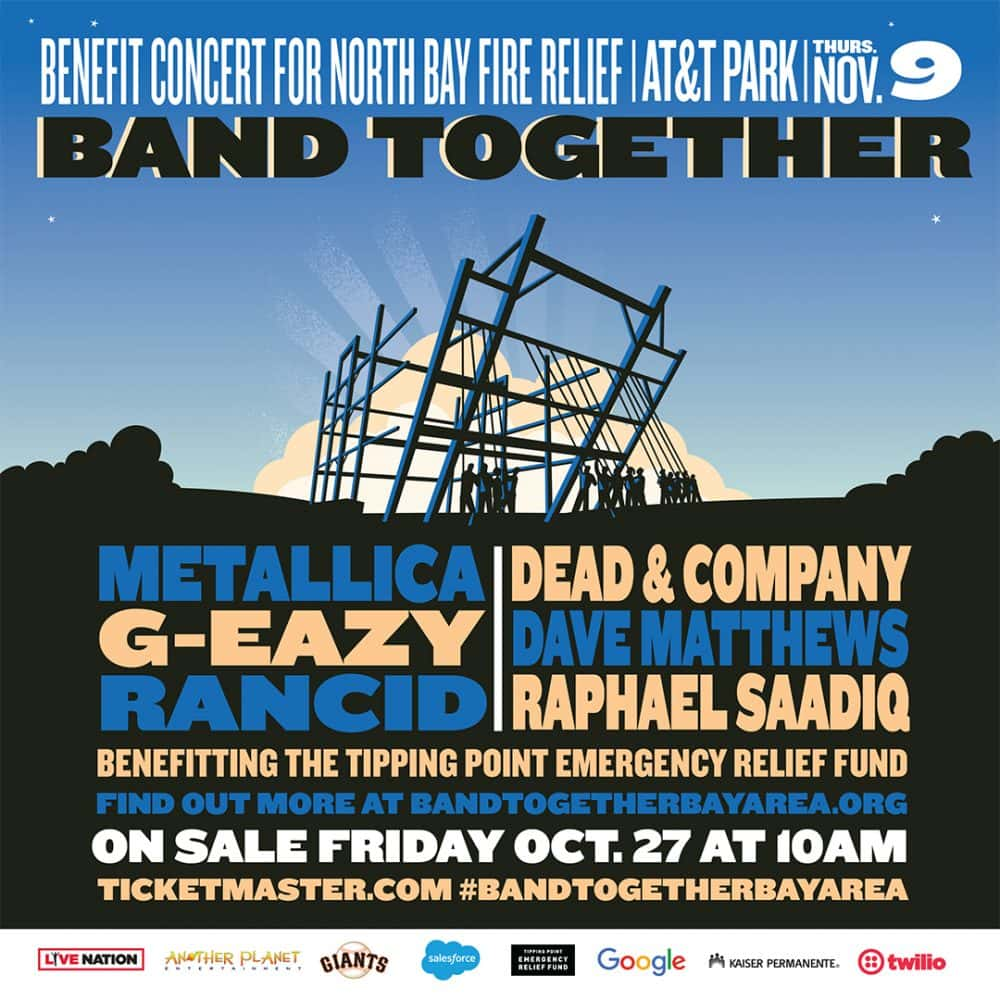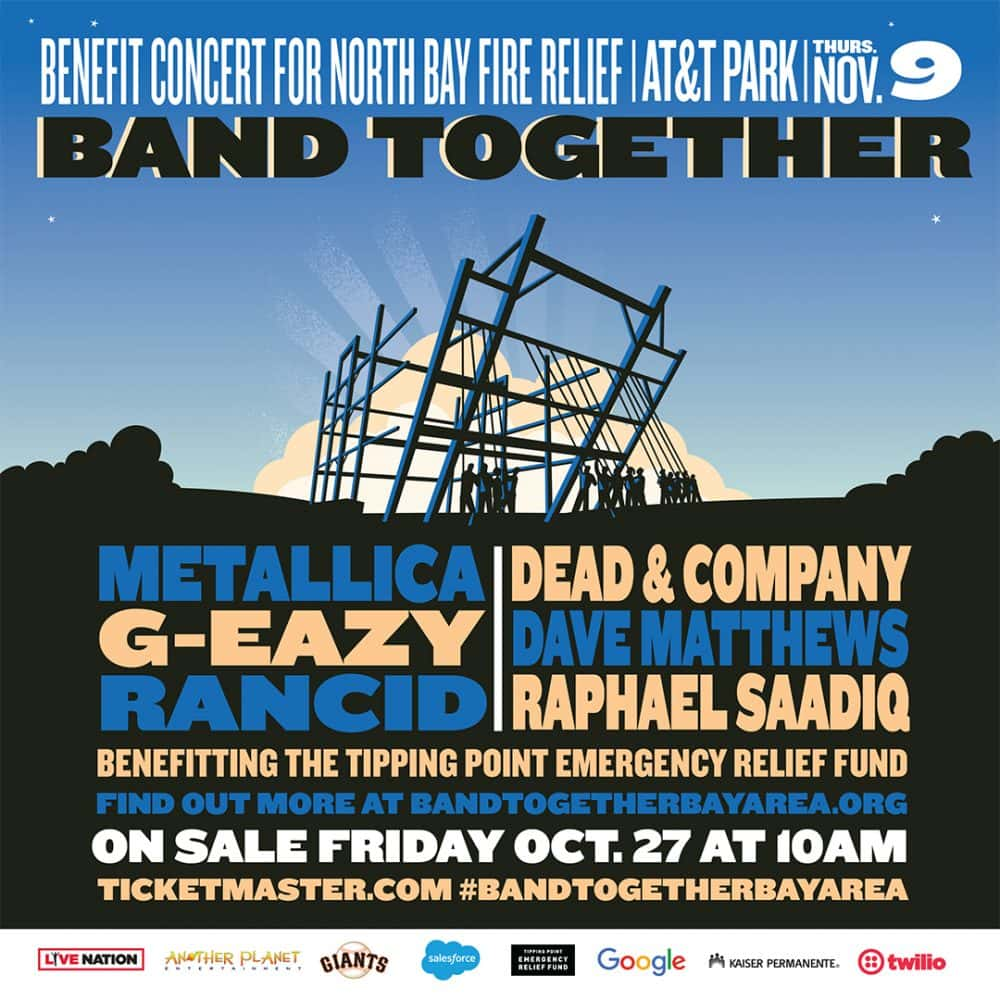 Friday 11/10, Tipping Point announced $23 million has been raised for low-income communities hit hardest by the North Bay fires. Last night's Band Together Bay Area concert raised $17 million through ticket sales, sponsorships and online donations. Prior to the concert, $6 million had been raised to launch the Emergency Relief Fund through Tipping Point Community donors.
In response to the North Bay firestorm-the most destructive and deadliest firestorm disaster in California history-a coalition of Bay Area business and community leaders formed Band Together Bay Area to support long-term recovery efforts in the region. Launched by founding sponsors, Salesforce, Twilio, Google, Kaiser Permanente, the San Francisco Giants, Another Planet Entertainment and Live Nation, an additional 60 organizations signed on to support the effort.
Thursday night's sold-out Band Together Bay Area concert, featuring Metallica, Dead & Company, Dave Matthews & Tim Reynolds, G-Eazy, Rancid and Raphael Saadiq brought together nearly 40,000 people at AT&T Park and hundreds of thousands of viewers through livestreaming on YouTube, Facebook and Twitter. 100% of the ticket sales went to the Tipping Point Emergency Relief Fund, to address urgent needs in the North Bay, such as temporary housing, food, education and healthcare services, as well as rebuilding efforts. 6,500 of the best seats in the house were donated to first responders, volunteers and families impacted by the firestorm for an evening of solidarity, respite and hope.
In addition to the six musical acts, all of which had Bay Area ties, the evening featured local heroes who were deeply impacted by the devastating tragedy. They were joined onstage by local celebrities and athletes including Olympic gold medalist, Natalie Coughlin, San Francisco Giants' Buster Posey, San Francisco 49ers legend, Joe Montana, and San Francisco Giants legend Barry Bonds. The voice of the San Francisco Giants, Renel Brooks-Moon, emceed the event and introduced the following local heroes throughout the evening.