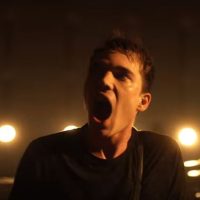 Hey, it's Jave Patterson and I love nothing more than turning people on to new ROCK! Check out Jave Patterson On Demand every weekday from 3 to 7 p.m. on Rock 104.5.
I'm so excited to be back rockin' the DOT, and jacked to bring you the first featured Rock Of The Week (which I used to call the Breakout Band back in the day). This week's band (8/6-8/10) is the Los Angeles band BADFLOWER.
While they are probably new to you, they've actually be doing it for a while. Led by singer/guitarist/mastermind Josh Katz, the initially signed to Republic Records (home to Godsmack, 3 Doors Down, Greta Van Fleet and others), the band switched to Big Machine records shortly after releasing their debut EP 'Temper' back in 2016. Big Machine is actually known for being the home to practically every major country artist on the planet. BADFLOWER I believe, is their first major ROCK signing. 
Take a listen to the exclusive interview I did with singer Josh Katz below!
As of this posting, there is no title or release date for their forthcoming release. Check out their incredible debut song/single video below. Under that, watch an exclusive video interview my wife and I did with the guys a few months ago.
…and KEEP DISCOVERING NEW ROCK!
TALK BACK WITH US ON FACEBOOK!