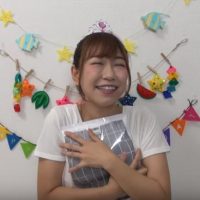 There's a $20 t-shirt on Amazon that uses an optical illusion to make it look like you have HUGE CANS.  And it even works if you're flat-chested . . . but only if you're facing someone straight on.  Once you turn to the side, it doesn't work.
If you are a Tinder user, this could help you land more dates, but you'd have to come clean eventually- and the guy might find it odd that your wore the same shirt in the picture as you wore on your first in-person date!
Somebody posted the pix below on Reddit and now the damn thing is going viral!
What do you think?
Some chick even did a video about it which you can see below!
GO F-YOURSELF WITH $1000! HERE'S HOW