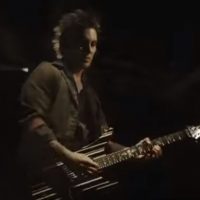 Avenged Sevenfold just released a new EP featuring all the songs they've done for the 'Call Of Duty' video game franchise.
Listen to this exclusive interview with Avenged Sevenfold's master guitarist Synyster Gates. In it, Jave asks about why Avenged decided to work with the video game makers a fourth time, when we might expect new music and a tour from Avenged Sevenfold and how singer M. Shadows vocal recovery is coming along!
HERE'S WHERE TO GET TICKETS AND INFO ON ROB ZOMBIE AND MARILYN MANSON IN RENO!