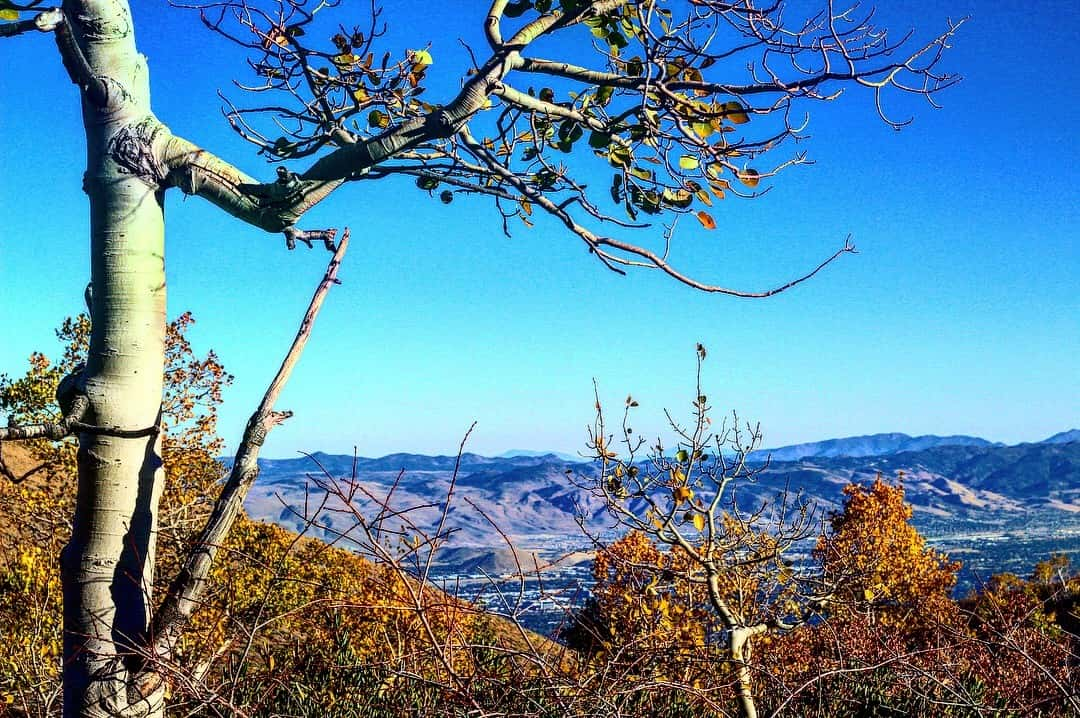 With fall colors at their peak, I was determined to find the best views to see Reno in all of its fall color glory! Here are a few of my favorite spots, in town, to stop at and soak up all of the fall colors!
My first spot is Hidden Valley Regional Park.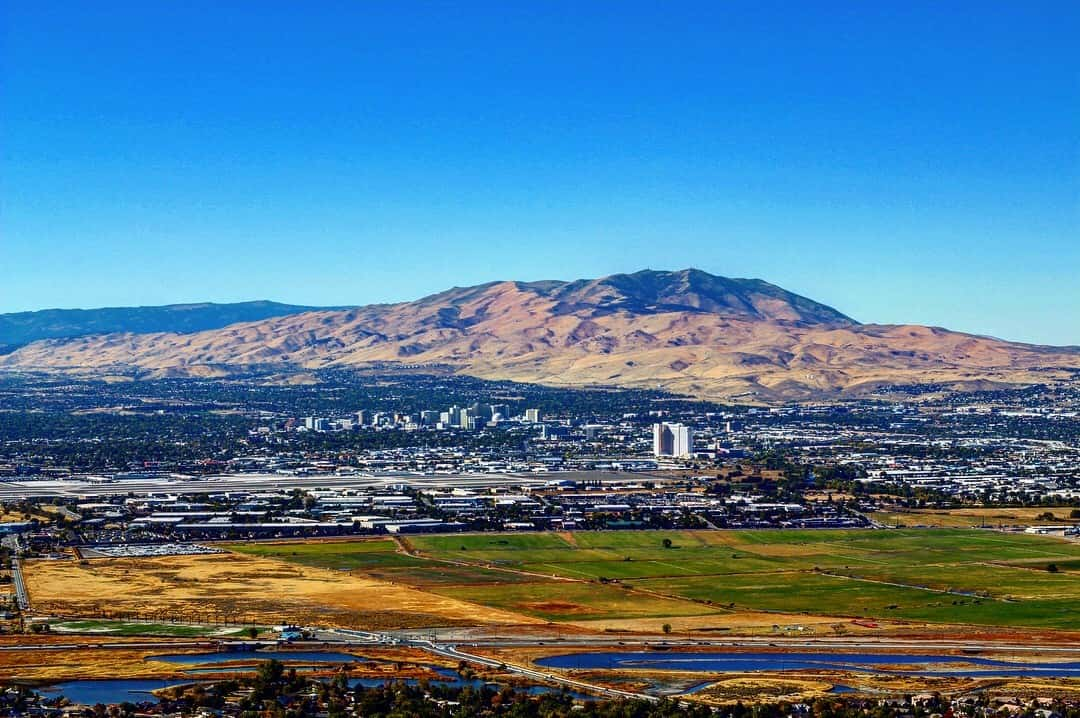 After pulling into the park, I took a left to drive towards the bottom of the mountains and parked off in a little dirt parking lot.  From there, you just start walking towards the mountains and go through a little park gate and it is all UP from there on out! This isn't exactly a "leisurely" type of hike, as it is a pretty steep incline in many spots and for most of the hike itself. (Even the dog gave up at about 3/4 of the way to the top, to take a breather.) There is also a nice little bench to enjoy about halfway up, as well.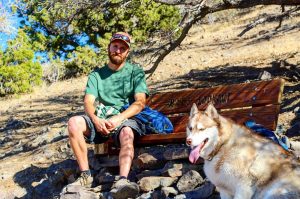 Even though this hike is fairly steep, the views are DEFINITELY worth it!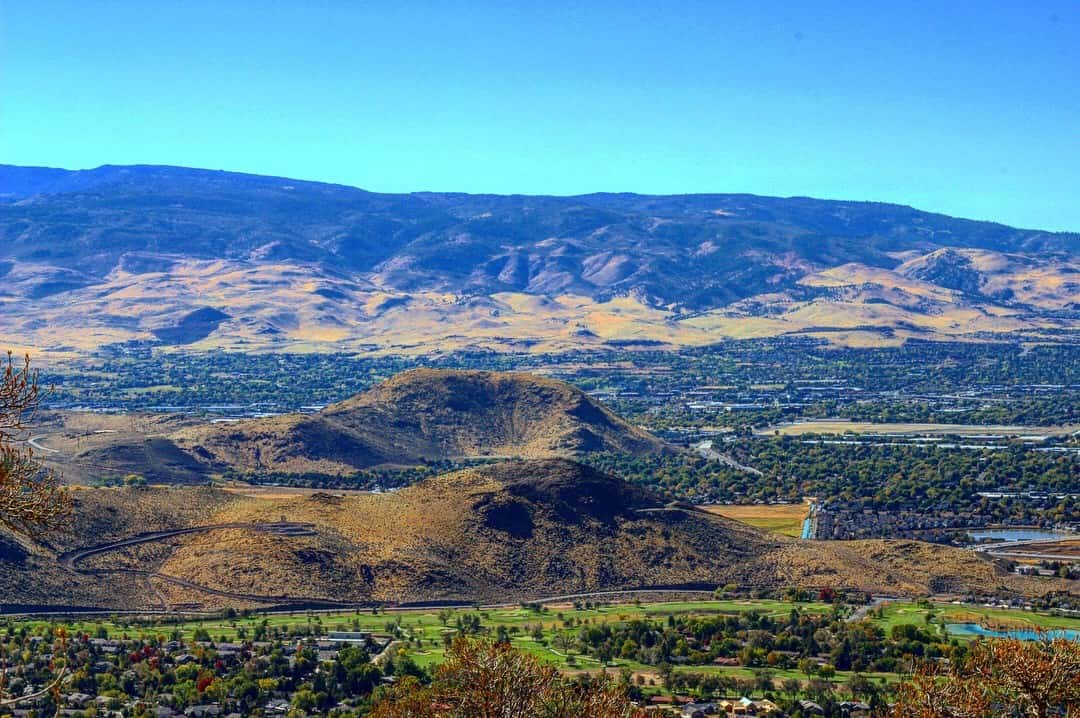 My next stop is Peavine Peak.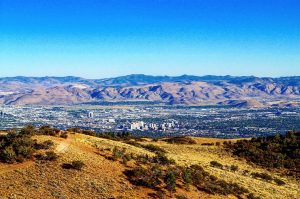 To get here, you would take Old Virginia Road to Peavine Pk Rd and just take that all the way up to the top! This spot is a lot easier to get to, as you can drive all the way to the top. It's kind of a little drive to the top, but has a lot of sweet views all the way up.  You will also probably see a few people out there off the side of the road doing some target shooting.
I would recommend taking a car with 4 wheel drive to get to the top, but I think you could easily still drive up in a car without it. (We saw a little 2 door car on a doughnut tire driving around up there as well, but I'm still not sold on that being a good idea.) Its a bit more rough at the bottom part that you start driving on, but actually gets better as you go up. I was there a few weeks ago, when the leaves first started to turn, so I'm sure the views are even better now! Here are some of the many views that you will see on the way up, and at the top.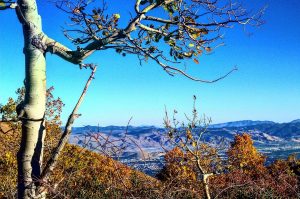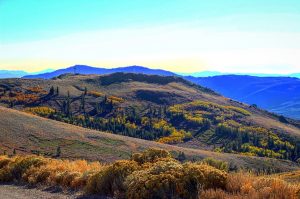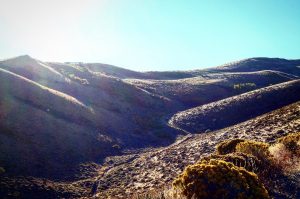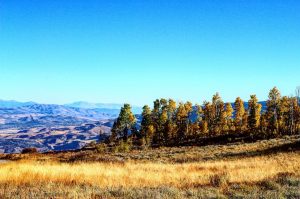 My final Recommended spot is the Huffaker Gazebo.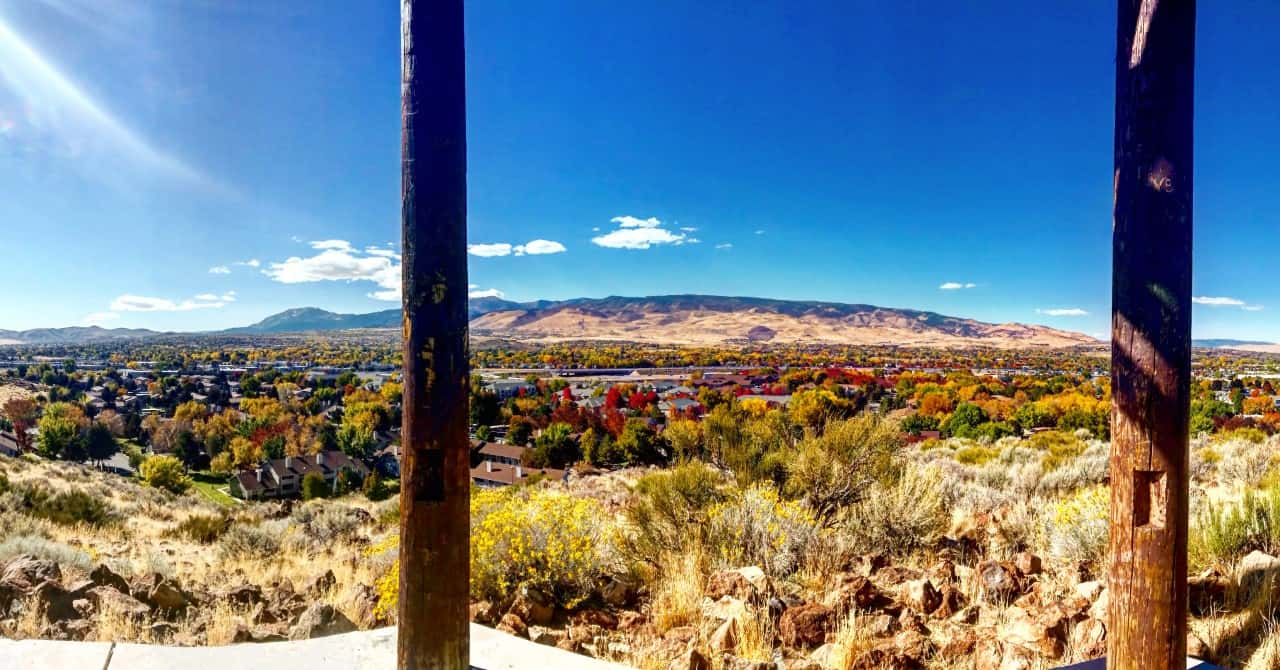 I chose this for my last spot because it is much easier to get to than the other locations. To get here, just head to Huffaker Park, and there are some trails that go up and over the top of the little hills in the back of it. You can take the trail up to the top and there is a cute little gazebo sitting right up top with a beautiful almost 360 view of Reno and Sparks. I think this was the dog's favorite spot too.