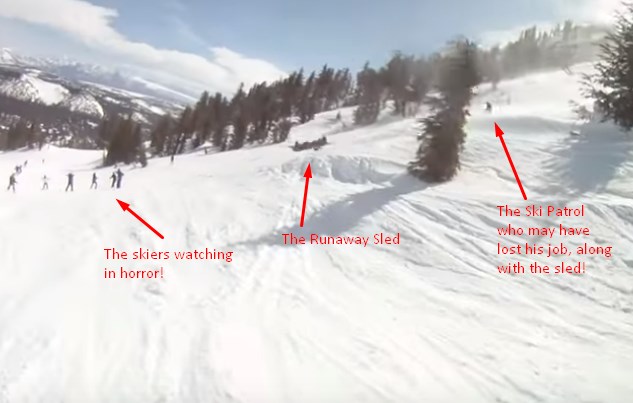 Will the snow ever stop?!? That is the question I ponder here at Plumb and Kietzke as I watch a micro-snow shower pelt my window, this after a 70 degree Sunday and fun on the links at Somerset! 
I ran across this video from the guys at Unofficial Networks. In researching it, the video is from a few seasons ago and occurs down at Mammouth Mtn. 
I'm not sure who would be more freaked out about this runaway injured skier sled; the patient, the other boarders and skiers or the ski patrol who lost control and subsequently had to try and catch up with it doing mach 5 down the hill! 
Check out the video and prepare to say 'HOLY S**T!'.
World Record Holding Carson City Native AKA 'Bug Man' Visits Rock 104.5