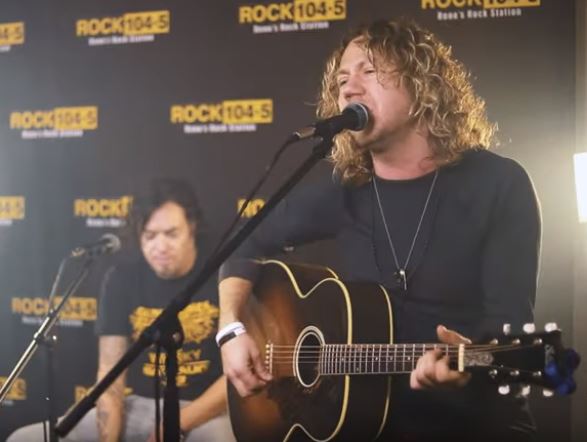 Scottsdale/Tempe Arizona based band The Black Moods have had a busy 2019, having toured relentlessly during the year opening for Whitesnake and Gin Blossoms all across the country. The band is comprised of bassist Jordan Hoffman, drummer Chico Diaz and compelling frontman/guitarist Josh Kennedy, not only have the Black Moods reached a very large audience with high profile opening shows/tours, but also found the time to release the tasty 'Bella Donna' red wine blend. 
The band took some time to show some love for radio on the west coast, playing private acoustic shows in Fresno, Sacramento and Reno in the middle of December- quite the risky move for a Pacific Coast run considering the somewhat unpredictable weather in the Sierra!
Check out their three hits performed live from the Studio East performance room at Rock 104.5 below:
Big thanks to local up-and-coming film producer Brandon Bianco for capturing some stunning live video footage of their performance here. Check out Brandon's other film work at www.dreampilotfilms.com, including a trailer for an in-production documentary called 'Thirty To One', discussing the possibility of a Calexit in the coming years.