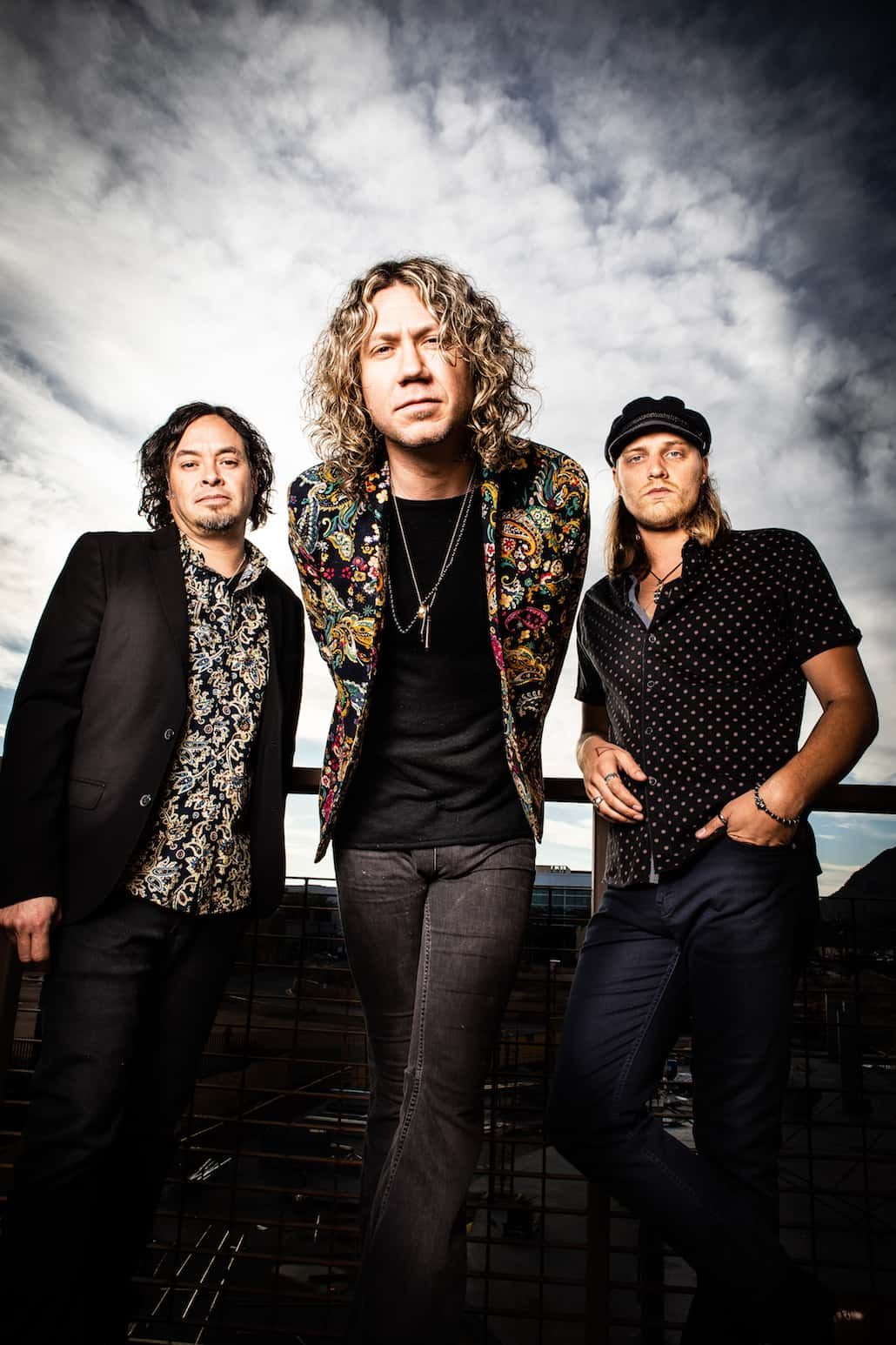 In this age of self-quarantine and social interaction being limited to platforms like Facebook, Twitter, Twitch, Marco Polo and Zoom meetings, Jave Patterson decided to embrace technology and launch a new series of 'Virtual Fan Meet And Greet/Interview' sessions with some of the artists we play here at Rock 104.5.
Up first is a band who were scheduled to play here in Reno back in March. Unfortunately, due to the lock-down the show never happened, however Arizona's The Black Moods weren't content to just sit around and wait for the live music touring juggernaut to start back up and have started their own series of virtual happy hour, live concert events (which have proven to be even more cumbersome to execute than the real thing) and even move forward to release a brand new album! 
In celebration of the album 'Sunshine' and the worldwide release today, the band agreed to do a virtual meet and greet of sorts with fans from here in Reno and across the country via a video Zoom session. Check out the results in the video below, and if you are looking for the whole live concert experience from your living room, remember that The Black Moods will also do their album release party via Facebook Live tomorrow night at 8 p.m. PST, playing the album in its entirety along with a few other 'fan favorites' to close out the show!
Up next, today at 12 NOON PST, Jave will be inviting fans of the band Skillet to join in a virtual interview with singer John Cooper. Check out the Facebook link below to join that conversation, but act soon as space is limited to five participants!
Talk with John Cooper today at 12 noon On Our Facebook Page By Clicking Here!