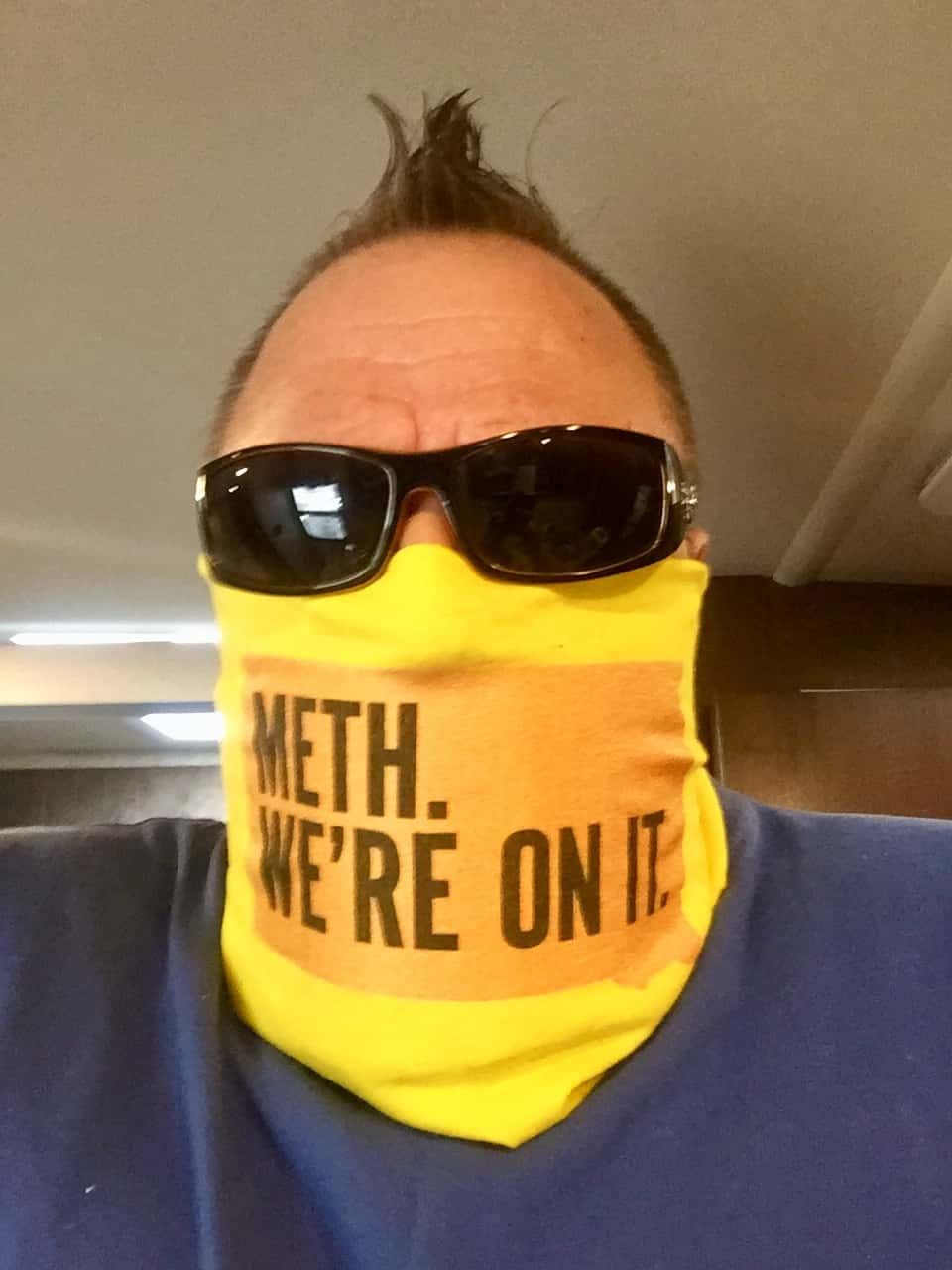 …and what a wild ride it has been. As we all raise a middle finger to the worst year in the history of humanity (well, perhaps the dinosaurs would feel differently), it's time to reflect on some of the excellent music that graced the Rock 104.5 airwaves in 2020. Check out the list below, remember that these are all personal opinion, and then feel free to disagree as you wish!
Starting at #10 on the list (there's a theme of many of the songs on the list- new songs from known artists that just sound…different) a band that has been largely inactive over the last decade, Pearl Jam came back with some interesting and 'different' sounds on their album, which is also true to form for PJ over the years. This song had success in multiple musical formats due to the uniqueness of the sound, distinctly Pearl Jam but with hints of electronica (almost a throwback to Duran Duran)!
#9 on the list is also a very catchy, hooky song that leans pop from a band that historically has leaned more toward Black Sabbath than Muse. It's Royal Blood's 'Trouble's Coming':
At #8, and some will call me sacrilegious, but the Deftones 'Ohms' wasn't a first listen song for me, which is the only reason it isn't higher on the list. That said, I do feel (after playing on the air multiple times) it is the strongest offering from the band in their history!
#7 fits in perfectly with the theme 'known artists with new songs that just sound different'…it's from Mr. Happy himself, Marilyn Manson with the track 'We Are Chaos'. Cue the cheerleaders now! …oh yea, the video is just as weird as MM himself.
I truly love Seether- I really do…but Shaun has gotten so damn dark over the last few albums, I've got a tough time listening to entire Seether albums without wanting to slit my wrists. Seether's 'Dangerous' is #6 on the list:
Ok, if one band had to break the theme, it had better be AC/DC. Can this band ever NOT sound like AC/DC? The inarguable answer is a stout NO! They are back and sounding as good as ever with #5 on the list 'Shot In The Dark': 
Ok, here's where it gets interesting…here in the states, Bring Me The Horizon is a fairly well-known band, but nowhere as big as they are overseas. Honestly, I can't remember the last time the band came to Reno, aside from perhaps a small show many years ago at the now defunct Knitting Factory. That said, they are a spectacle to see live and do a great job at blending rock with EDM and Metal-core. They are one of my favorite bands of the moment and Parasite Eve, creepy as hell, was released at just the right time. It's almost like they anticipated the pandemic. Check out my interview with the band here on the website. The guys said they didn't start writing the song to address the pandemic as it was started back in 2019, but the song 'morphed' into what it is today. At #4 it's BMTH and 'Parasite Eve':
After an admittedly horrible second album, Taylor Momsen and The Pretty Reckless came back in 2020 with a vengeance and released one hell of a middle-of-the-road rocker in 'Death By Rock & Roll'. Cheesy idea, but made sexy and dangerous by Taylor…the song is #3 of the best of 2020!
#2 is a biggie…he's a published author, master behind the mask of one of the most brutal bands to ever make NOISE, multi-instrumentalist and all around nice guy. That's why he's CMFT. Cory released a stellar debut solo album, with something for just about any Rock music fan. The mainstream crossover smash 'Black Eyes Blue' is numero two!
And now…drumroll please…for the NUMBER ONE song (in my humble opinion) of the year 2020…something very different sounding from their vast history of musical offerings- in keeping with the theme of the year, is from Five Finger Death Punch. Yes, I know the band is almost to the 'Nickelback' or 'Creed' punchline level, but I've got to hand it to Ivan and crew for making one hell of a cool tune that we could ALL relate to in this bizarre year! It's 'A Little Bit Off'!!
FU to 2020…CHEERS TO 2021!