We have openings for Fulfillment Specialists in our Reno fulfillment center and have partnered with MS-IL staffing. These positions are temp to perm with the opportunity to convert to a full-time employee after 480 hours! We offer a $50 retention bonus after 120 hours, a $50 bonus after 240 hours and a $500 bonus after 90 days! We also offer competitive wages up to $16/hour!
We invite you to come join our amazing team. To apply HERE today!
Click HERE for other Opportunities.

If you have roofing experience and want to work for one of the oldest family-owned roofing companies in Northern Nevada, apply today!
We are currently hiring for the following positions:
experienced roofers (click here for job duties)
general labor
Click here to download our pre hire application form.
Please email your application and resume to contact@scottroofingllc.com or drop off at our office.

At ERG we know that no job gets done without a team. We challenge cross-functional teams to work collaboratively. Together, we strive to make a positive impact and have fun while doing so. Click Here for Career Opportunities

Sierra Nevada Construction is hiring full-time qualified Class "A" truck drivers. Competitive wages, health insurance and paid vacation available to qualified employees. Apply in-person today at Sierra Nevada Construction. SNC is equal opportunity employer.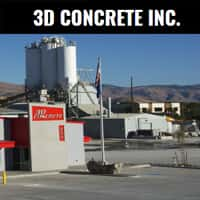 3D Concrete, Inc. is very involved in our local communities with donations and the willing to help in anyway we can. Typical donations go to local schools, team activities and rural organizations. For Job Opportunities. Click Here

WANT A GOOD JOB?
Busy Shop we work hard and have fun doing it, high tone work environment we believe in team first not letting our customer or our coworkers down. Quality parts Quality work Quality job.
We work on most makes and models foreign and domestic big and small motor homes to smart cars gas and diesel.
Production bonus
Vacation paid after one year
Paid holidays
We work Monday to Friday weekends off.
Want to be a part of something and make it better grow and learn let's talk
Ask for Mark owner 775-828-7373
Job Type: Full-time
Salary: $30,000.00 to $65,000.00 /year
https://www.ltreno.com/